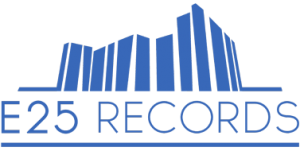 E25 Records is the newest record label in the Philippines owned and operated by Eagle Broadcasting Corporation (EBC). It completes the platform suite of EBC as a broadcast media entity and full entertainment company offering TV, radio, film and digital assets reaching wider audiences in the Philippines and around the world.
EBC's newest media platform is envisioned to promote positive values and themes through original musical compositions. It opens opportunities to aspiring composers, songwriters, musicians and singers, in both the local and international music space. It will tap the creative wellspring of various musical cultures around the world. EBC has around 100 bureaus in strategic key cities around the globe.
E25 Records will provide primary support to the advocacy of EBC in influencing the youth through positive music towards having a positive attitude in life.
E25 Records will also be the entity of EBC to create music for its various programs in all its platforms. Recognized in promoting Original Pilipino Music (OPM), EBC though its FM radio portal Pinas FM, will tap E25 Records to further help develop and promote positive Filipino music and the excellent artistry of the Filipino talent. It aims to provide the venue for ground-breaking original music compositions for local and international release.
The launch of E25 Records is one of EBC's major undertaking in 2018 as it marks its 50th year in the broadcasting industry.