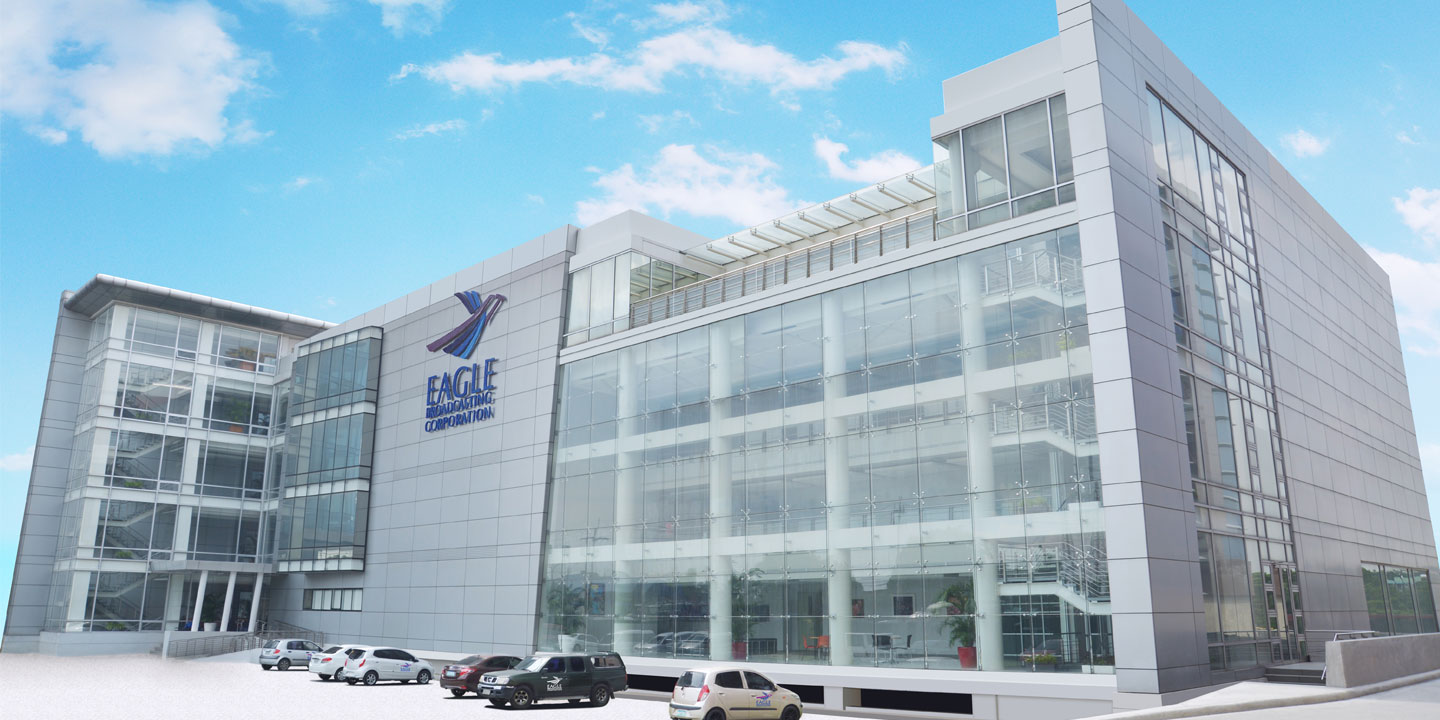 Eagle Broadcasting Corporation
Named after the awe inspiring, Philippine Eagle, the Eagle Broadcasting Corporation (EBC) is a Philippine mass media network. Its main office is at Eagle Broadcasting Corporation, EBC Bldg.,  No. 25 Central Ave., Culiat, Quezon City, 1128 Philippines.
Our History
• Eagle Broadcasting Corporation (EBC) is a Philippine mass media network. Its main office is located at 25 Central Avenue, Culiat, Quezon City, 1128 Philippines.
• On June 17, 1967, in accordance with the existing laws of the Republic of the Philippines; the 1935 Constitution; as well as Act No. 3846 (An Act Providing for the Regulation of Radio Stations and Radio Communications in the Philippine Islands); Act No. 3997 (Radio Broadcasting Law); and Comm. Act. No. 146 (Public Service Act); and other applicable laws, the Eagle Broadcasting Corporation (EBC) was granted a legislative franchise to establish, maintain and operate radio broadcasting and television stations in the Philippines.
• On April 26, 1968, EBC began its humble operations with a radio station, DZEC 1062, featuring AM news and public service broadcasting. Operating in its former home in 882 Maligaya Bldg. II, EDSA, Quezon City, DZEC provided metropolitan and regional news to key areas of the country.
• After the promulgation of the 1987 Constitution, with a different press and media atmosphere, EBC expanded its broadcast operations by launching DWDM 95.5, its own FM Radio Station.
• During the late 1990s, having achieved a very respectable radio broadcast capability, EBC ventured even further by investing in TV broadcasting.
• On April 23, 2000, EBC launched a television station, NET 25. Capable of 120 kilowatts of transmitter power (for a total of 7,896 kilowatts ERP), NET 25 boasts of the Philippines' first trilon TV tower that rises to 907 feet above sea level, a state-of-the-art JAMPRO 48-panel antenna and two 60 kW Acrodyne transmitters. NET 25 began airing nationwide on three free TV stations in Manila, Cebu, and Davao and reaching farther through cable affiliates. NET 25 also began airing selectively via satellite through its partner agencies in the USA, Europe, the Middle East and in Northeast Asia.
• In May 2011, EBC, mindful of its role in supporting the Philippine broadcast industry, began the operations of Pinas FM 95.5–the Philippines' premier music station geared towards the uplifting of original Philippine music and the encouraging of Filipino talents in the music industry. Strategically partnered with its TV arm, Pinas 95.5 has a very competitive broadcast capacity.
• In August 2013, EBC launched the integrated Eagle News Service–with correspondents in every corner of the country and with news bureaus in regional locations around the world. As of February, 2014, it has correspondents in Belgium, the Netherlands, Germany, France, Switzerland, Spain, Italy, Canada, US, Japan, and Dubai.
• To support its expanding network, and to better serve its audiences abroad, EBC in October 31, 2013 launched eaglenews.ph, its online news portal, enabling the network to compete in a multi-
platform format. This was later on followed by the launch of its video and audio live streaming on January 2, 2014, through which audiences can now view NET25 and hear DZEC Radyo Agila anywhere around the world, bringing to Filipinos abroad the good news from home.