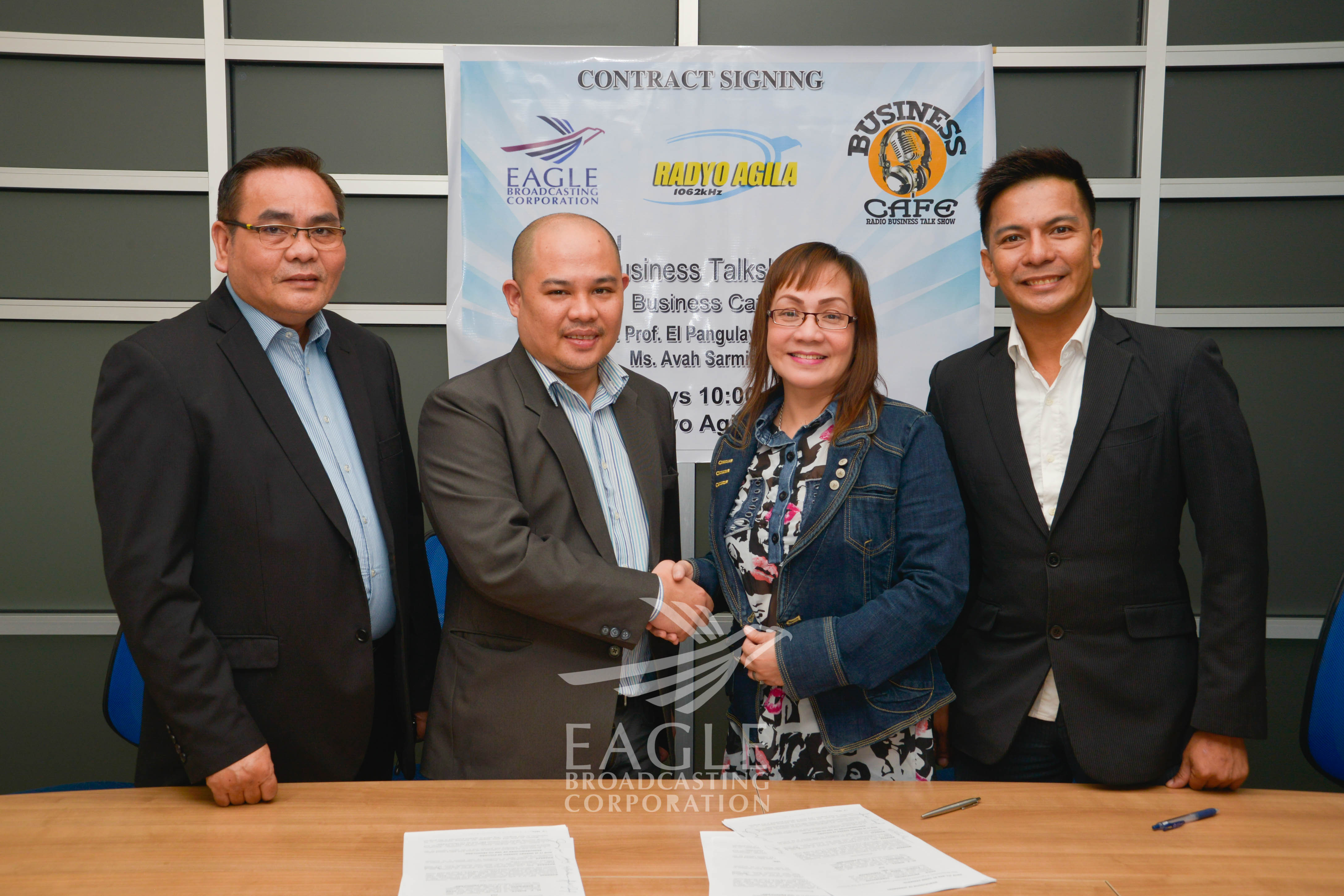 QUEZON City, Philippines (November 11) – Every Saturday morning, let's talk business as Eagle Broadcasting Corporation through its radio arm, Radyo Agila gives us a brand-new program that's all about entrepreneurial success, "Business Cafe".
EBC President Jorge A. Cabacungan and Chief Operating Officer James L. Manzanero signed a memorandum of agreement with El P. Buelva and Avah G. Sarmiento in order to co-produce the radio program.
With "Business Cafe", EBC and Radyo Agila affirms its commitment to its listeners, helping and inspiring them in achieving success in business.