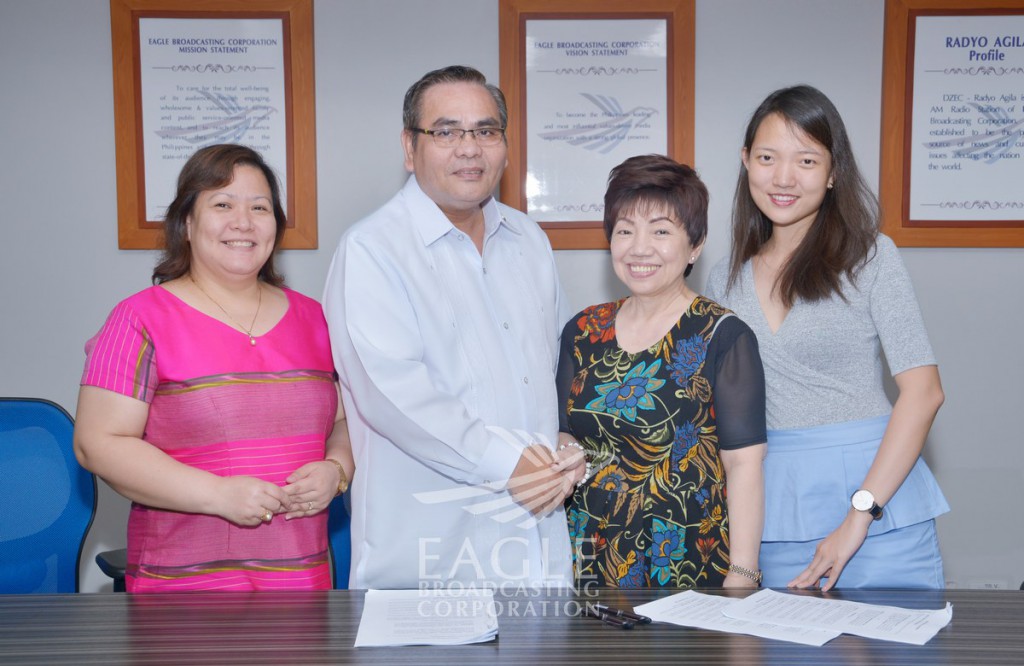 Eagle Broadcasting Corporation, through its television arm, NET 25 welcomes a brand new show in its family!
Get ready for Chinatown TV!
Chinatown TV is the longest-running and original Filipino-Chinese lifestyle show guaranteed to inform and to entertain!
EBC signed a co-production agreement with Horizon of the Sun Communications, Inc – the producer of Chinatown TV. EBC was represented by its president, Mr. Jorge Cabacungan and his counterpart in the agreement is Mrs. Lolita Ching of Chinatown TV.
Chinatown TV will be a great addition to NET 25's roster of programs that gives information while promoting good family values.
Chinatown TV airs every
Friday
, 11 in the evening!